ARA Virtual Meeting
The ARA will hold a virtual meeting via Zoom from 4:00 to 5:00 p.m. Eastern Daylight Time on Saturday, August 22, in conjunction with the Virtual Stamp Show sponsored by the APS, the AFDC and the ATA. Ron Lesher will talk on taxation of food products initiated by a need to inform consumers of product "purity." This will be followed by an opportunity to ask questions and a short general meeting.
In order to attend, you must register for attendance (no charge). Do this at stamps.org/events/virtual-stamp-show in advance of the meeting.
I hope to see you there!
ARA Meeting Canceled
Due to the ongoing spread of Covid-19, the ARA meeting in connection with the Saint Louis Expo in August has been canceled. There will be NO ARA events in connection with the show. See you in 2021!
The American Revenue Association
The American Revenue Association (ARA) is a non-profit corporation serving the needs and interests of all collectors of revenues, tax stamps, stamped paper, telegraph and railroad stamps, and general non-postal Back-of-the-Book material — U. S. and foreign, federal, state, provincial, local, municipal and private.
Whether you are a new or seasoned collector, the ARA has much to offer:
The American Revenuer, our award-winning magazine
Discounts on ARA publications
Periodic auctions
Sales circuits
Annual meetings in conjunction with national stamp shows
Revenues are endlessly fascinating. Most are quite affordable. Yet some are as rare as an inverted Jenny, but cost much less. Many are still waiting to be discovered and recorded.
Whether you are a member or visitor, welcome to the ARA site. Please explore our site, and let us know if you have any questions or suggestions.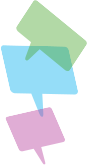 Our award-winning magazine, past and current issues. Read more.

Digitized versions of the Butler & Carpenter correspondence, 1862-1875. Read more.