The American Revenue Association
The American Revenue Association (ARA) is a non-profit corporation serving the needs and interests of all collectors of revenues, tax stamps, stamped paper, telegraph and railroad stamps, and general non-postal Back-of-the-Book material — U. S. and foreign, federal, state, provincial, local, municipal and private.
Whether you are a new or seasoned collector, the ARA has much to offer:
The American Revenuer, our award-winning magazine
Discounts on ARA publications
Periodic auctions
Sales circuits
Annual meetings in conjunction with national stamp shows
Revenues are endlessly fascinating. Most are quite affordable. Yet some are as rare as an inverted Jenny, but cost much less. Many are still waiting to be discovered and recorded.
Whether you are a member or visitor, welcome to the ARA site. Please explore our site, and let us know if you have any questions or suggestions.
ARA Convention Dinner at Pipex 2019
Stanford's Restaurant and Bar, 12200 N Parker Ave, Portland. The restaurant is about a 10 minute walk from the hotel or we can use taxi's or Uber if there aren't enough people with cars.
Friday evening, May 10, 2019. Seating at 7:00 pm, we can arrive any time after 6:00 pm and meet in the bar.
Please make your plans to attend now, spouse's, friends and fellow collectors are welcome. A menu is attached and includes a salad, entree and dessert. Cost is $50 per person including gratuity (there is no tax in Oregon).
Advance reservations are necessary. Contact Eric Jackson, eric@revenuer.com, 610-926-6200 to make your reservation. Make your check payable to Eric Jackson and send to P.O. Box 728, Leesport, PA 19533 or you can pay at the show. But make your reservation now.
Many thanks to Michael Jaffe for making the arrangement for the dinner.
We look forward to seeing you there!
Eric Jackson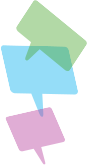 Our award-winning magazine, past and current issues. Read more.

Digitized versions of the Butler & Carpenter correspondence, 1862-1875. Read more.